Chris Warner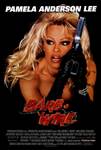 Barb Wire (1996)
Her name is Barb Wire. She's razor sharp. She's tough as nails. She won't take shit and she won't take sides. She lives in the not-too-distant future where biology is used to kill, not cure, in a country...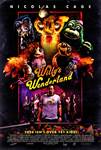 Willy's Wonderland (2021)
A quiet loner (Nicolas Cage) finds himself stranded in a remote town when his car breaks down. Unable to pay for the repairs he needs, he agrees to spend the night cleaning Willy's Wonderland, an abandoned...