Christopher Crowe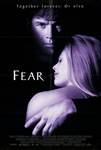 Fear (1996)
When 16-year-old Nicole Walker (Reese Witherspoon) meets 23-year-old David McCall (Mark Wahlberg) at a Seattle nightclub, she falls in love. David is exciting and charming, and despite the wide age gap,...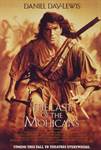 The Last of the Mohicans (1992)
Based on the literary classic by James Fennimore Cooper, THE LAST OF THE MOHICANS takes place in the majestic mountains and awe-inspiring forests of war-torn Colonial America. In the midst of a bloody...