Crystal Clarke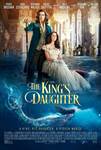 The King's Daughter (2022)
Known as The Sun King, Louis XIV (Pierce Brosnan) is the most powerful and influential monarch on the planet. Obsessed with his own mortality and the future of France, Louis turns to his spiritual advisor,...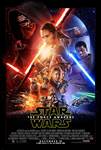 Star Wars: Episode VII - The Force Awakens (2015)
Visionary director J.J. Abrams brings to life the motion picture event of a generation. As Kylo Ren and the sinister First Order rise from the ashes of the Empire, Luke Skywalker is missing when the galaxy...