Cynthia Erivo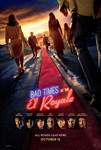 Bad Times at the El Royale (2018)
Seven strangers, each with a secret to bury, meet at Lake Tahoe's El Royale, a rundown hotel with a dark past. Over the course of one fateful night, everyone will have a last shot at redemption... before...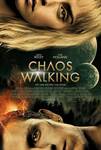 Chaos Walking (2021)
In the not too distant future, Todd Hewitt (Tom Holland) discovers Viola (Daisy Ridley), a mysterious girl who crash lands on his planet, where all the women have disappeared and the men are afflicted...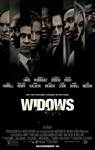 Widows (2018)
From Academy Award®-winning director Steve McQueen ("12 Years a Slave") and co-writer and bestselling author Gillian Flynn ("Gone Girl") comes a blistering, modern-day...