Search Results For David Scarpa
All The Money In The World (2017)
ALL THE MONEY IN THE WORLD follows the kidnapping of 16-year-old John Paul Getty III (Charlie Plummer) and the desperate attempt by his devoted mother Gail (Michelle Williams) to convince his...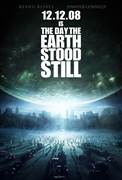 The Day the Earth Stood Still (2008)
The Day the Earth Stood Still is 20th Century Fox's contemporary reinvention of its 1951 classic. Keanu Reeves portrays Klaatu, an alien whose arrival on our planet triggers a global upheaval.... Napoleon (2023)
No synopsis is available.Download the Movie Hype App to be alerted when it is.