David Seidler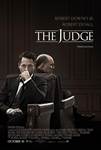 The Judge (2014)
In "The Judge," Robert Downey Jr. stars as big city lawyer Hank Palmer, who returns to his childhood home where his estranged father, the town's judge (Robert Duvall), is suspected of murder. He sets out...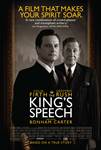 The King's Speech (2010)
After the death of his father King George V (Michael Gambon) and the scandalous abdication of Prince Edward VII's (Guy Pearce), Bertie (Colin Firth) who has suffered from a debilitating speech impediment...