David Weisberg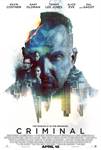 Criminial (2016)
The story of the right man in the wrong body. In a last-ditch effort to stop a diabolical plot, a dead CIA operative's memories, secrets, and skills are implanted into an unpredictable and dangerous...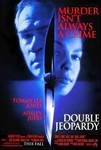 Double Jeopardy (1999)
The chase is on! Ashley Judd shines in this unstoppable, untoppable box-office smash that co-stars Tommy Lee Jones. Judd plays Libby Parsons, who discovers that the husband she's convicted of murdering...