David Zucker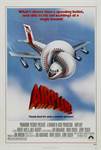 Airplane! (1980)
The persons and events in this film are fictitious - fortunately! A masterpiece of off-the-wall comedy, Airplane! features Robert Hays as an ex-fighter pilot forced to take over the controls of an airliner...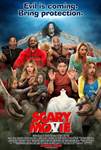 Scary Movie 5 (2013)
In Scary Movie 5, happily married couple Dan and Jody begin to notice some bizarre activity once they bring their newborn baby Aiden home from the hospital. But when the chaos expands into Jody's job...