Declan O'Brien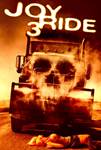 Joy Ride 3: Road Kill (2014)
Rusty Nail, the vengeful trucker with a penchant for pain, slams terror into overdrive in this all-new UNRATED chapter of Joy Ride! A chance encounter between Rusty and a group of hot-headed young street...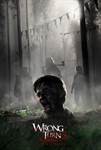 Wrong Turn 5: Bloodlines (2012)
The backwoods of West Virginia are deeper, darker and deadlier than ever in this all-new chapter of Wrong Turn! The cutting-edge terror continues when a small town hosts the legendary Mountain Man Festival...