Finn Jones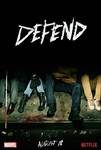 Marvel's The Defenders (2017)
Marvel's The Defenders follows Daredevil AKA Matt Murdock, Jessica Jones, Luke Cage, and Iron Fist AKA Danny Rand, a quartet of singular heroes with one common goal – to save New York City. This is the...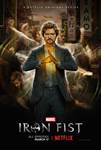 Marvel's Iron Fist (2017)
Fifteen years after being presumed dead in a plane crash, Danny Rand (Finn Jones) mysteriously returns to New York City determined to reclaim his birthright and family company. However, when a long-destined...