Frank Miller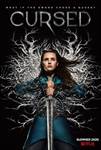 Cursed (2020)
Based on the upcoming book of the same name, Cursed is a re-imagining of the Arthurian legend, told through the eyes of Nimue, a teenage heroine with a mysterious gift who is destined to become the powerful...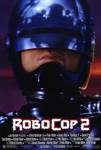 Robocop 2 (1990)
When Detroit's descent into chaos is further compounded by a police department strike and a new designer drug called Nuke, only Robocop can stop the mayhem. But in his way are an evil corporation that...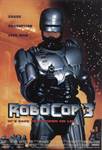 Robocop 3 (1993)
When the ruthless corporation that runs Motor City begins kicking families out of their homes to clear space for a profitable new real estate project, Robocop (Robert John Burke, Copland) joins forces...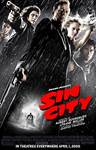 Sin City (2005)
Sin City is based on Frank Miller's popular series of graphic novels and features an all-star crew both behind and in front of the camera. Acclaimed director Robert Rodriguez (Grindhouse, Spy Kids) teamed...
Sin City: A Dame To Kill For (2014)
Co-directors Robert Rodriguez and Frank Miller reunite to bring Miller's visually stunning "Sin City" graphic novels back to the screen in SIN CITY: A DAME TO KILL FOR. Weaving together two of Miller's...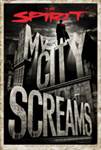 The Spirit (2008)
Adapted from the legendary comic strip, "The Spirit" is a classic action-adventure-romance told by genre-twister Frank Miller. It is the story of a former rookie cop who returns mysteriously from the dead...