Freida Pinto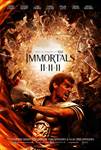 Immortals (2011)
Eons after the Gods won their mythic struggle against the Titans, a new evil threatens the land. Mad with power, King Hyperion (Mickey Rourke) has declared war against humanity. Amassing a bloodthirsty...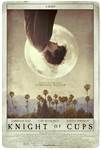 Knight of Cups (2016)
Knight of Cups follows writer Rick (Christian Bale, The Fighter, American Hustle) on an odyssey through the playgrounds of Los Angeles and Las Vegas as he undertakes a search for love and self. Even as...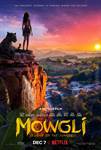 Mowgli: Legend of the Jungle (2018)
Blending live action and performance capture, the story follows the upbringing of the human child Mowgli (Rohan Chand) raised by a wolf pack in the jungles of India. As he learns the often-harsh rules...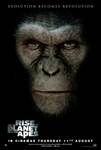 Rise of the Planet of the Apes (2011)
Rise of the Apes is a completely new take on one of 20th Century Fox's most beloved and successful franchises. Oscar®-winning visual effects house Weta Digital – employing certain of the...