Frye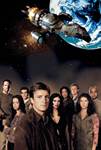 Firefly (2002)
Five hundred years in the future, a renegade crew aboard a small, mobile, spacecraft tries to survive as they travel the unknown parts of the galaxy and evade warring factions as well as authority agents...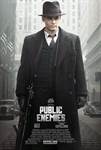 Public Enemies (2009)
No one could stop Dillinger and his gang. No jail could hold him. His charm and audacious jailbreaks endeared him to almost everyone - from his girlfriend Billie Frechette (Cotillard) to an American public...