Search Results For Gaten Matarazzo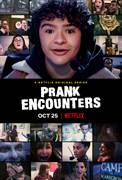 Prank Encounters (2019)
Hosted by Gaten Matarazzo (Stranger Things), each episode of this terrifying and hilarious prank show takes two complete strangers on the surprise ride of a lifetime. It's business as usual until...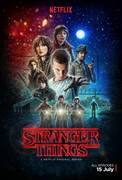 Stranger Things (2016)
A love letter to the '80s classics that captivated a generation, Stranger Things is set in 1983 Indiana, where a young boy vanishes into thin air. As friends, family, and local police search for...