Geoff Murphy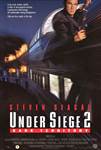 Under Siege 2 (1995)
Casey Ryback (Steven Segal) is traveling with his niece (Katherine Heigl) on a train, which is hyjacked by terrorists. The terrorists need a moving headquarters, so they can take over a satilite capable...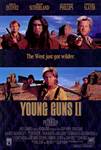 Young Guns II (1990)
Billy "The Kid" and his gang is wanted by the law, and when "Doc" Scurlock and Chavez are captured, Billy has to save them. They escape and set south for Mexico. "Let's hire a thief to catch one", John...