Glenn Plummer
Saw II (2005)
Jigsaw has disappeared. With his new apprentice Amanda (Shawnee Smith), the puppet-master behind the cruel, intricate games that have terrified a community and baffled police has once again eluded capture...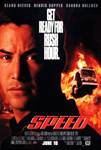 Speed (1994)
Hold on tight for a rush of pulse-pounding thrills, breathtaking stunts and unexpected romance in a film you'll want to see again and again. Keanu Reeves stars as Jack Traven, an L.A.P.D. SWAT team specialist...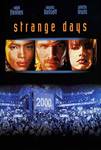 Strange Days (1995)
Lenny Nero sells dreams and hustles nightmares, dealing in real-life experiences through a new technology that makes every sensation immediate. But on the eve of the new millennium, Lenny and his street-savvy...