Harold Perrineau Jr.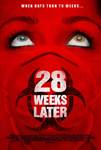 28 Weeks Later (2007)
Six months have passed since the virus wiped out London. British citizens are now returning to District One as part of an American military project to re-populate and re-start the city. But the infection...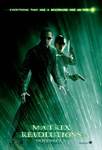 The Matrix Revolutions (2003)
At the stunning conclusion of The Matrix Reloaded, Neo (KEANU REEVES) took another step forward in the quest for truth that began with his journey into the real world at the outset of The Matrix - but...