Harvey Keitel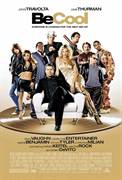 Be Cool (2005)
Be Cool is the wildly hilarious tale about a gangster turned music mogul and what it takes to be number one with a bullet. When Chili Palmer (Travolta) decides to try his hand in the music industry, he...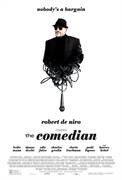 The Comedian (2017)
An aging comic icon, Jackie (Robert De Niro), has seen better days. Despite his efforts to reinvent himself and his comic genius, the audience only wants to know him as the former television character...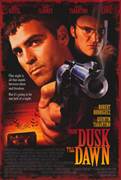 From Dusk Till Dawn (1996)
Robbers-on-the-lam Seth (George Clooney) and Richard Gecko (Quentin Tarantino) take an ex-preacher (Harvey Keitel) and his kid's hostage. On a race to the Mexican border, they rendezvous at a cantina,...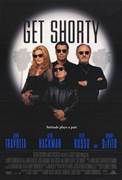 Get Shorty (1995)
Loanshark Chili Palmer (Travolta) has been a gangster for as long as he can remember. When he heads to Hollywood to collect on a gambling debt from a washed-up filmmaker (Hackman), Palmer dives eagerly...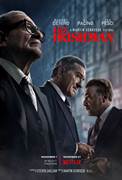 The Irishman (2019)
Robert De Niro, Al Pacino and Joe Pesci star in Martin Scorsese's THE IRISHMAN, an epic saga of organized crime in post-war America told through the eyes of World War II veteran Frank Sheeran, a hustler,...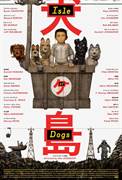 Isle of Dogs (2018)
ISLE OF DOGS tells the story of ATARI KOBAYASHI, 12-year-old ward to corrupt Mayor Kobayashi. When, by Executive Decree, all the canine pets of Megasaki City are exiled to a vast garbage-dump called Trash...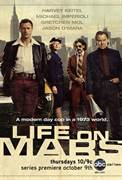 Life on Mars (2008)
After a hit-and-run accident in modern-day New York City mysteriously transports police detective Sam Tyler (Jason O'Mara) back to 1973, Sam finds himself in the cultural hotbed of New York City...
Little Fockers (2010)
It has taken 10 years, two little Fockers with wife Pam (Polo) and countless hurdles for Greg (Stiller) to finally get in with his tightly wound father-in-law, Jack (De Niro). After the cash-strapped dad...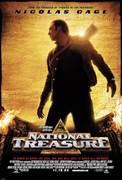 National Treasure (2004)
A secret from our nation's past will lead to the greatest adventure in history.Producer Jerry Bruckheimer ("Pirates of the Caribbean,""The Rock," and "Armageddon")...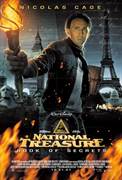 National Treasure: Book of Secrets (2007)
Treasure hunter Benjamin Franklin Gates (Nicolas Cage) looks to discover the truth behind the assassination of Abraham Lincoln, by uncovering the mystery within the 18 pages missing from assassin John...