Hermione Baddeley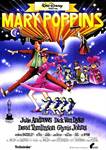 Mary Poppins (1964)
Two banker's children lose their nannie due to her frustration with them. A change in the wind blows in an assertive nanny who matches the qualifications of the children and not the father. As she...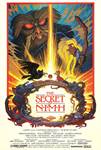 The Secret of NIMH (1982)
Fun, drama and suspense come vividly to life in this enchanting animated fantasy, based on Robert O'Brien's award-winning tale of a timid mouse who becomes a heroine in spite of herself with the...