Iggy Pop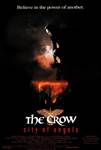 The Crow: City of Angels (1996)
This fast-moving, action-packed sequel to The Crow explodes on-screen with hot stars Vincent Perez (Queen of the Damned) and Mia Kirshner (TV's The L Word). After a brutal attack by an evil drug cartel,...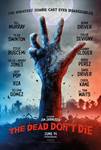 The Dead Don't Die (2019)
THE DEAD DON'T DIE - the greatest zombie cast ever disassembled starring Bill Murray, Adam Driver, Tilda Swinton, Chloë Sevigny, Steve Buscemi, Danny Glover, Caleb Landry Jones, Rosie Perez,...