Isabella Rossellini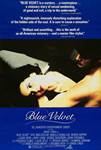 Blue Velvet (1986)
Disturbing, unique exploration of the dark side of American suburbia, involving an innocent college youth who discovers a severed ear in an empty lot, and is thrust into a turmoil of depravity, murder,...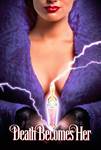 Death Becomes Her (1992)
Oscar®-winning actress Meryl Streep and Goldie Hawn star with Bruce Willis in Robert Zemeckis' outrageously entertaining comedy about greed, vanity, sex, immortality, life... and death. Isabella...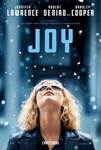 Joy (2015)
JOY is the story of a family across four generations and the woman who rises to become founder and matriarch of a powerful family business dynasty. JOY stars Jennifer Lawrence in a film written and directed...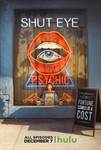 Shut Eye (2016)
SHUT EYE takes a darkly comedic look at the world of Los Angeles storefront psychics and the organized crime syndicate that runs them. Former magician Charlie Haverford (Jeffrey Donovan) oversees a number...