Jack Albertson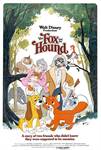 The Fox and The Hound (1981)
This highly acclaimed classic blends vibrant animation and breathtaking action to tell the story of two best friends who didn't know they were supposed to be enemies. The fun and adventure begin when a...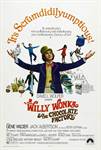 Willy Wonka & the Chocolate Factory (1971)
A poor little boy wins a ticket to visit the inside of a mysterious and magical chocolate factory. When he experiences the wonders inside the factory, the boy discovers that the entire visit is a test...