Janet McTeer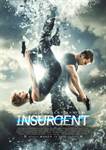 Insurgent (2015)
THE DIVERGENT SERIES: INSURGENT raises the stakes for Tris as she searches for allies and answers in the ruins of a futuristic Chicago. Tris (Woodley) and Four (James) are now fugitives on the run, hunted...
The Menu (2022)
A couple, Margot (Anya TaylorJoy) and Tyler (Nicholas Hoult), travel to a coastal island in the Pacific Northwest to eat at an exclusive restaurant, Hawthorn, where the reclusive, globally celebrated Chef...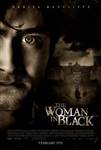 The Woman in Black (2012)
A young lawyer, Arthur Kipps, who is ordered to travel to a remote village and sort out a recently deceased client's papers. As he works alone in the client's isolated house, Kipps begins to uncover tragic...