Jason Bateman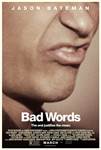 Bad Words (2014)
Jason Bateman makes his directorial debut with the subversive comedy, BAD WORDS. Bateman stars as Guy Trilby, a 40-year old who finds a loophole in the rules of the National Quill Spelling Bee and decides...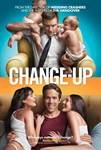 The Change-Up (2011)
Once inseparable pals, Dave (Jason Bateman) and Mitch (Ryan Reynolds) have drifted apart over the years. Dave is an overworked lawyer and family man, while Mitch has thus far avoided most of the normal...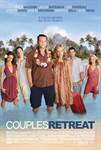 Couples Retreat (2009)
Vince Vaughn, Jason Bateman, Jon Favreau, Malin Akerman, Kristin Davis, Kristen Bell and Faizon Love star in Universal Pictures' upcoming comedy "Couples Retreat." Based on an original idea of Vaughn's,...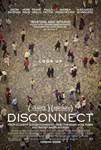 Disconnect (2013)
A hard-working lawyer, attached to his cell phone, can't find the time to communicate with his family. An estranged couple uses the internet as a means to escape from their lifeless marriage. A widowed...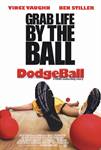 Dodgeball: A True Underdog Story (2004)
Dodgeball: A True Underdog Story, is a film that grabs life by the ball. Peter LaFleur (Vince Vaughn), is a charismatic underachiever and proprietor of a rundown gym called Average Joe's. The facility's...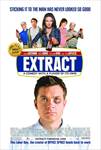 Extract (2009)
Ben Affleck will play an ambulance-chasing lawyer in the film, which centers on a flower extract factory owner (Jason Bateman) who's dealing with workplace problems and a streak of bad luck, including...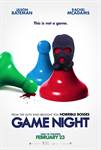 Game Night (2018)
Bateman and McAdams star as Max and Annie, whose weekly couples game night gets kicked up a notch when Max's charismatic brother, Brooks (Chandler), arranges a murder mystery party, complete with fake...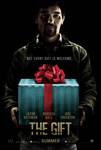 The Gift (2015)
Can you really go through life having never wronged anyone? Simon (Jason Bateman) and Robyn (Rebecca Hall) are a young married couple whose life is going just as planned until a chance encounter with an...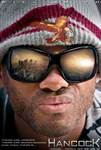 Hancock (2008)
There are heroes... there are superheroes... and then there's Hancock (Will Smith). With great power comes great responsibility -- everyone knows that -- everyone, that is, but Hancock. Edgy, conflicted,...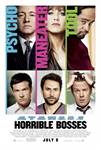 Horrible Bosses (2011)
Nick (Jason Bateman), Dale (Charlie Day) and Kurt (Jason Sudeikis) are workers who would like nothing better than to grind their oppressive employers into the dirt. Quitting their jobs is not an option,...