Jay Chandrasekhar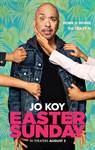 Easter Sunday (2022)
Stand-up comedy sensation Jo Koy (Jo Koy: In His Elements, Jo Koy: Comin' in Hot) stars as a man returning home for an Easter celebration with his riotous, bickering, eating, drinking, laughing, loving...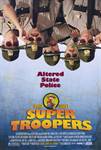 Super Troopers (2002)
A handful of state troopers are put in the uncomfortable position of having to actually enforce the law in this high-spirited comedy. Mac (Steve Lemme), Thorny (Jay Chandrasekhar), Foster (Paul Stoter),...
Super Troopers 2 (2018)
Everyone's favorite law enforcement team is back by popular demand with the long anticipated follow up to the cult comedy classic…SUPER TROOPERS. When an international border dispute arises...