Jeanne Tripplehorn
Basic Instinct (1992)
A San Francisco police detective, while investigating a brutal ice-pick murder, has a scorching affair with one of the three prime suspects. She's a beautiful murder mystery writer whose stories seem to...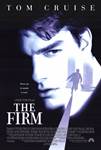 The Firm (1993)
Mitch McDeere is a young and ambitious Harvard Law student. Mitch is widely sought after by law firms, but turns down several offers from top firms to go to work for a small, but wealthy Memphis firm.Ignoring...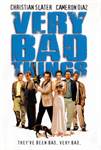 Very Bad Things (1998)
She was the perfect stripper for a bachelor party. There was only one problem... she was dead. Christian Slater, Cameron Diaz, Jon Favreau, Jeremy Piven, Daniel Stern and Leland Orser star in the savagely...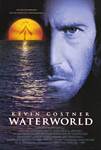 Waterworld (1995)
Imagine a future without dry land. A future where the earth, covered in water, has evolved into a gritty, nautical society held together by determination and ingenuity. The inhabitants of this once-flourishing...