Jeff Judah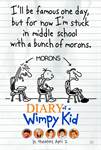 Diary of a Wimpy Kid (2010)
The film is based on the best-selling illustrated novel "Diary of a Wimpy Kid" by Jeff Kinney, the film chronicles the adventures of wisecracking middle school student Greg Heffley over the course...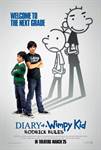 Diary of a Wimpy Kid: Rodrick Rules (2011)
Wimpy Greg Heffley (Zachary Gordon), now in seventh grade, thinks he has it all together. He has mastered middle school and gotten rid of the Cheese Touch. However, Greg's older brother, Rodrick (Devon...