Jeff Lindsay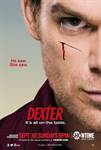 Dexter (2006)
Dexter Morgan leads a double life as a police forensics specialist of crime scenes by day, and a serial killer by night of criminals whom have gotten away with murder through legal technicalities. He hides...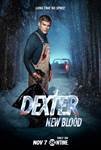 Dexter: New Blood (2021)
The world at large believes Dexter Morgan died in a tragic boating accident, and in a way, the world at large isn't wrong. Far from the life he knew, living under a false name in the small town of Iron...