Jerry Ferrara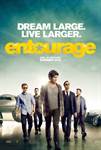 Entourage (2015)
Entourage," the much-anticipated big-screen version of the award-winning hit HBO series, reunites the show's original cast, led by Kevin Connolly, Adrian Grenier, Kevin Dillon, Jerry Ferrara and...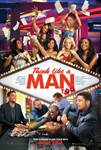 Think Like a Man Too (2014)
In the highly anticipated sequel, which was inspired by Steve Harvey's best-selling book Act Like a Lady, Think Like A Man, all the couples are back for a wedding in Las Vegas. But plans for a romantic...