Jihae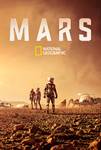 Mars (2016)
In 2033, the first human mission to Mars enters the planet's atmosphere, but the Daedalus crew faces a life-threatening emergency when the ship's landing system goes offline. The crew's...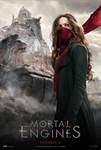 Mortal Engines (2018)
Thousands of years after civilization was destroyed by a cataclysmic event, humankind has adapted and a new way of living has evolved. Gigantic moving cities now roam the Earth, ruthlessly preying upon...