Jody Hill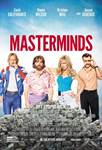 Masterminds (2016)
In this action comedy based on true events, directed by Jared Hess (Napoleon Dynamite; Nacho Libre), David Ghantt (Zach Galifianakis) discovers the true meaning of adventure far beyond his wildest dreams....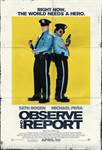 Observe and Report (2009)
As head of security at the Forest Ridge Mall, Ronnie Barnhardt (Seth Rogen) takes his job very seriously, enforcing mall rules with an iron fist. When a flasher strikes Forest Ridge, Ronnie sees a chance...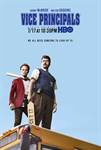 Vice Principals (2016)
Created by Danny R. McBride and Jody Hill (creators of HBO's Eastbound & Down, along with Ben Best), Vice Principals tells the story of North Jackson High School and the two people who almost...