Search Results For Joe Don Baker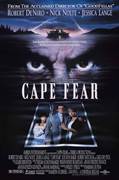 Cape Fear (1991)
Fourteen years after being imprisoned, vicious psychopath Max Cady (Robert De Niro) emerges with a single-minded mission: to seek revenge on his attorney Sam Bowden (Nick Nolte). Cady becomes a...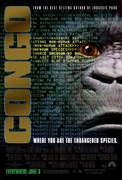 Congo (1995)
They've eluded heat-seeking missiles, gone eyeball-to-eyeball with enraged 5,000-pound hippos, hacked through a jungle curtain. Still, the expedition continues. Amy, a gorilla who was part of a...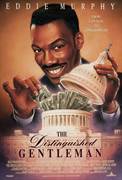 The Distinguished Gentleman (1992)
A Florida con man uses the passing of the long time Congressman from his district who he just happens to share a name with, to get elected to his version of paradise, Congress, where the money flows...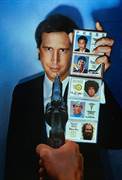 Fletch (1985)
Irwin "Fletch" Fletcher, Los Angeles journalist, really lives for his profession. As Jane Doe, he publishes articles that have caused several heads to roll in the past. Now, Fletch is at it again: In...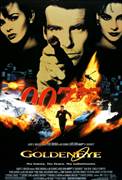 GoldenEye (1995)
Pierce Brosnan ignites the screen in his first adventure as the unstoppable James Bond. When a powerful satellite system falls into the hands of a former ally-turned-enemy, only 007 can save the world...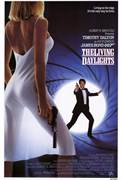 The Living Daylights (1987)
Armed with razor-sharp instincts, a gadget-laden Auston Martin, and a license to kill, James Bond (Timothy Dalton) battles diabolical arms merchants bent on world domination in a weapons conspiracy...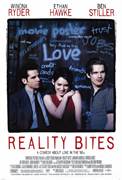 Reality Bites (1994)
Ben Stiller, Winona Ryder, Ethan Hawke, Janeane Garofalo and Steve Zahn star in this smart, insightful and hilarious comedy that looks at life, love and the pursuit of gainful employment. This...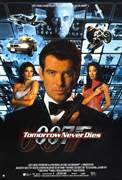 Tomorrow Never Dies (1997)
The Carver Media Group Network seems to know the news even before it happens. It's up to James Bond to find out how and why.