John Allen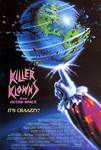 Killer Klowns from Outer Space (1988)
Finally the truth about clowns is out! Beneath their sinister grins and wildly patterned clothes are clever killers from out of this world. The "juxtaposition of their toy-store arsenal and malevolent...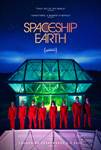 Spaceship Earth (2020)
Spaceship Earth is the true, stranger-than-fiction, adventure of eight visionaries who in 1991 spent two years quarantined inside of a self-engineered biodome called BIOSPHERE 2. The experiment was a worldwide...