John Candy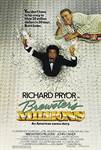 Brewster's Millions (1985)
Richard Pryor is Montgomery Brewster, a minor league baseball pitcher who discovers he has to blow $30 million in 30 days as a condition to inherit a much greater fortune. Here's the catch: He will...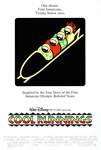 Cool Runnings (1993)
Four Jamaican bobsledders dream of competing in the Winter Olympics, despite never having seen snow. With the help of a disgraced former champion desperate to redeem himself, the Jamaicans set out to become...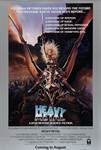 Heavy Metal (1981)
Based on the fantastical illustrated magazine Heavy Metal, producer Ivan Reitman enlists the help of some of Hollywood's animation masters to create the otherworldly tale of a glowing green orb from outer...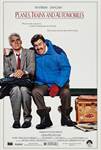 Planes, Trains, and Automobiles (1987)
Neal Page is an advertising executive who just wants to fly home to Chicago to spend Thanksgiving with his family. But all Neal Page gets is misery. Misery named Del Griffith — a loud-mouthed, but nevertheless...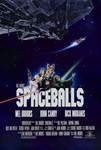 Spaceballs (1987)
In a distant galaxy, planet Spaceball has depleted its air supply, leaving its citizens reliant on a product called "Perri-Air." In desperation, Spaceball's leader President Skroob (Mel Brooks)...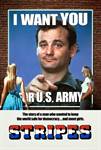 Stripes (1981)
Bill Murray has joined the Army, and the Army will never be the same! When John Winger (Murray) loses his job, his car, his apartment and his girlfriend, all in one day, he decides he only has one option:...