John Hodgman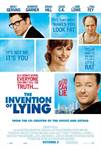 The Invention of Lying (2009)
From Ricky Gervais, the award-winning creator and star of the original BBC series "The Office" and HBO's "Extras," comes the new romantic comedy "The Invention of Lying,"...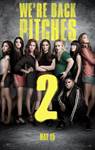 Pitch Perfect 2 (2015)
The Barden Bellas are back in PITCH PERFECT 2, the follow-up to summer 2012's smash hit. The comedy will be helmed by Elizabeth Banks, co-star and producer of Pitch Perfect, and produced by Paul...