John Waters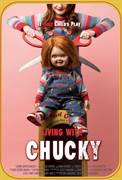 Living With Chucky (2022)
A filmmaker who grew up alongside Chucky the killer doll seeks out the other families surrounding the Child's Play films as they recount their experiences working on the ongoing franchise and what it means...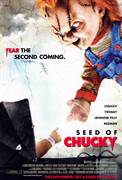 Seed of Chucky (2004)
Everyone's favorite killer doll returns - as the Chucky legacy continues with the introduction of an all-new family member! This time around, Chucky (voiced again by Brad Dourif) and his homicidal honey,...