Search Results For Jon Heder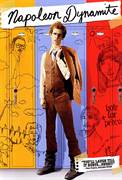 Napoleon Dynamite (2004)
From the rural town of Preston, Idaho, comes Napoleon Dynamite (Jon Heder). With a red 'fro, his moon boots, and illegal government ninja moves, he is a new kind of hero. His family consists of...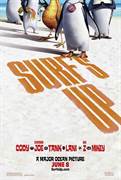 Surf's Up (2007)
Teenage Rockhopper penguin Cody Maverick (voiced by Shia LaBeouf), an up-and-coming surfer, enters his first pro competition. Followed by a camera crew to document his experiences, Cody leaves his...
When in Rome (2010)
An ambitious young New Yorker (Kristen Bell), disillusioned with romance, takes a whirlwind trip to Rome where she defiantly plucks magic coins from a "foolish" fountain of love...