Joss Ackland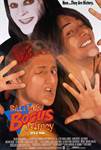 Bill & Ted's Bogus Journey (1991)
For many years now, at Bill and Ted University of the future, the people of the world have been excellent to each other. But fed-up with Bill and Ted's peaceful world and even more fed up with heavy metal,...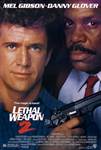 Lethal Weapon 2 (1989)
Riggs wows the pretties of a hotel spa before getting to Getz. Murtaugh receives bad bodywork news from an auto repairman after his beleaguered station wagon sees some Riggs-piloted street action. Plus,...