Julia Ormond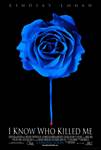 I Know Who Killed Me (2007)
A young woman is abducted and tortured by a serial killer. After she's rescued she claims she's a different person, raising questions as to whether she is suffering from post-traumatic stress or...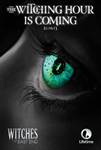 Witches of East End (2013)
Based on Melissa de la Cruz's New York Times best-selling novel, the series centers on the Beauchamp family, where in season one sisters Freya (Dewan Tatum) and Ingrid (Boston) discovered they are...