Julian Hilliard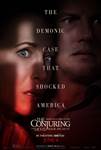 The Conjuring 3: The Devil Made Me Do It (2021)
"The Conjuring: The Devil Made Me Do It" reveals a chilling story of terror, murder, and unknown evil that shocked even experienced real-life paranormal investigators Ed and Lorraine Warren. One of the...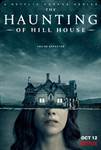 The Haunting of Hill House (2018)
The Haunting of Hill House is a modern reimagining of Shirley Jackson's legendary novel of the same name, about five siblings who grew up in the most famous haunted house in America. Now...