Julianna Margulies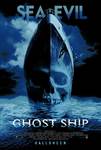 Ghost Ship (2002)
A deserted 1953 passenger ship that was thought to be lost is found floating in the Bering Sea by a salvage crew. As the crew members tow it to land, they notice that weird things begin to happen.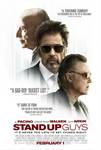 Stand Up Guys (2013)
After serving 28 years in prison for accidentally killing the son of a crime boss, newly paroled gangster Val (Al Pacino) reunites with his former partners in crime, Doc (Christopher Walken) and Hirsch...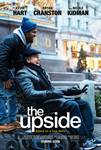 The Upside (2019)
Inspired by a true story, The Upside is a heartfelt comedy about a recently paroled ex-convict who strikes up an unusual and unlikely friendship with a paralyzed billionaire. The Upside is a comedic look...