Karyn Kusama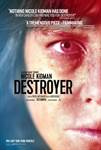 Destroyer (2018)
Destroyer follows the moral and existential odyssey of LAPD detective Erin Bell who, as a young cop, was placed undercover with a gang in the California desert with tragic results. When the leader of that...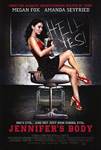 Jennifer's Body (2009)
Sexy temptress Megan Fox (Transformers) is hotter than hell as Jennifer, a gorgeous, seductive cheerleader who takes evil to a whole new level after she's possessed by a sinister demon. Steamy action...