Kate Phillips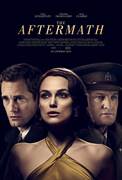 The Aftermath (2019)
THE AFTERMATH is set in postwar Germany in 1946. Rachael Morgan (Keira Knightley) arrives in the ruins of Hamburg in the bitter winter, to be reunited with her husband Lewis (Jason Clarke), a British colonel...
Downton Abbey (2019)
The television series Downton Abbey followed the lives of the Crawley family and the servants who worked for them at the turn of the 20th century in an Edwardian English country house. Over its 6 seasons,...