Keith Merryman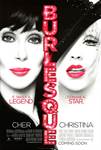 Burlesque (2010)
Burlesque, a contemporary musical with 12 song-and-dance numbers, centers on a young woman who tries to escape a hollow past and finds it performing in a neo-burlesque club in Los Angeles.Ali (Christina...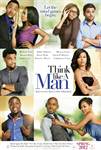 Think Like A Man (2012)
Think Like a Man follows four interconnected and diverse men whose love lives are shaken up after the ladies they are pursuing buy Harvey's book and start taking his advice to heart. When the band...