LaTanya Richardson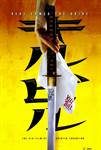 Kill Bill Vol 1 (2003)
A recently retired master assassin, The Bride (played by Thurman) is gunned down on her wedding day by Bill (David Carradine of the 1970s American TV series Kung Fu), her onetime boss and lover. She wakes...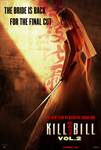 Kill Bill Vol 2 (2004)
After dispensing with former colleagues O-Ren Ishii (LUCY LIU) and Vernita Green (VIVICA A. FOX) in KILL BILL VOL. 1, the Bride (Uma Thurman) resumes her quest for justice in the series' second installment,...