Len Blum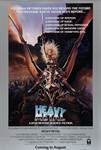 Heavy Metal (1981)
Based on the fantastical illustrated magazine Heavy Metal, producer Ivan Reitman enlists the help of some of Hollywood's animation masters to create the otherworldly tale of a glowing green orb from outer...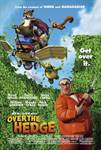 Over The Hedge (2006)
Traveling raccoon con artist, RJ (Willis), arrives in a woods outside a human city in the Midwest, excited about the wonders that living near humans can bring hungry animals. What he finds, however, is...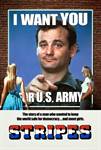 Stripes (1981)
Bill Murray has joined the Army, and the Army will never be the same! When John Winger (Murray) loses his job, his car, his apartment and his girlfriend, all in one day, he decides he only has one option:...