Liam McIntyre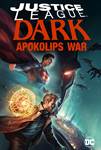 Justice League Dark: Apokolips War (2020)
The Justice League has always been Earth's first and last defense, but with the imminent arrival of Darkseid and the horrors of war that will follow, everything is about to change! With time running out,...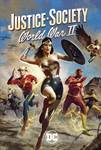 Justice Society: World War II (2021)
Barry Allen's relaxing trip to Metropolis is about to go sideways. While speeding off to help in an impromptu battle, The Flash blazes and rips through time, only to find himself dropped into the middle...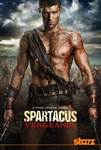 Spartacus: Vengeance (2012)
On the heels of the bloody escape from the House of Batiatus that concluded "Spartacus: Blood and Sand," the gladiator rebellion continues and begins to strike fear into the heart of the Roman...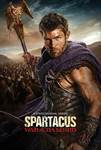 Spartacus: War of The Damned (2013)
"Spartacus: War of the Damned" sees the return on Liam McIntyre (Spartacus), Manu Bennett (Crixus), Dustin Clare (Gannicus), Dan Feuerriegel (Agron), Cynthia Addai-Robinson (Naevia) and Ellen...