Marisa Coughlan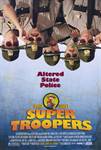 Super Troopers (2002)
A handful of state troopers are put in the uncomfortable position of having to actually enforce the law in this high-spirited comedy. Mac (Steve Lemme), Thorny (Jay Chandrasekhar), Foster (Paul Stoter),...
Super Troopers 2 (2018)
Everyone's favorite law enforcement team is back by popular demand with the long anticipated follow up to the cult comedy classic…SUPER TROOPERS. When an international border dispute arises...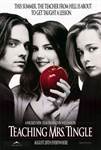 Teaching Mrs. Tingle (1999)
Leigh Ann Watson (Katie Holmes, Mad Money) is the brightest girl at Grandsboro High...but her dreams of a much-needed college scholarship are sabotaged when her history teacher, the dreaded Mrs. Tingle...