Mark Gunn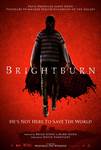 BrightBurn (2019)
What if a child from another world crash-landed on Earth, but instead of becoming a hero to mankind, he proved to be something far more sinister? With Brightburn, the visionary filmmaker...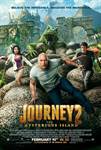 Journey 2: The Mysterious Island (2012)
The follow-up to the 2008 hit! The new journey begins when young adventurer Sean (Josh Hutcherson) receives a coded distress signal from a mysterious island where no island should exist?a place of strange...