Search Results For Mark Steven Johnson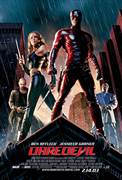 Daredevil (2003)
Fate deals young orphan Matt Murdock a strange hand when he is doused with hazardous waste. The accident leaves Matt blind but also gives him a heightened "radar sense" that allows him to "see" far...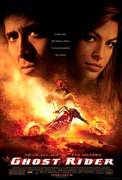 Ghost Rider (2007)
This is the story of motorcycle stunt performer, Johnny Blaze (Cage), who agrees to become the host of a "spirit of vengeance" in exchange for the safety of his true love, but the price he pays is to...
When in Rome (2010)
An ambitious young New Yorker (Kristen Bell), disillusioned with romance, takes a whirlwind trip to Rome where she defiantly plucks magic coins from a "foolish" fountain of love...